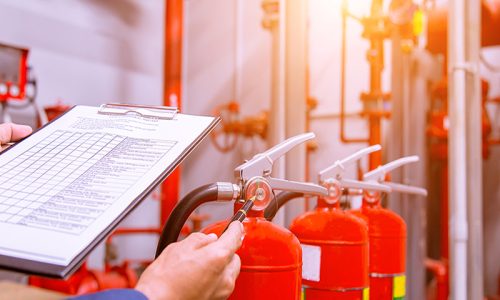 National Council of Fire Service Engineering
Welcome  to the National Council of Fire Service Engineering,Nagpur  (NCFSE),An  Autonomous Organization,established  by  the additional  Commissioner of  Labour  ,Nagpur  (MH),Incorporated under  the Legislation of  Ministry of Corporate Affairs, Section-(8) Act-2013  Govt. of  India,Regd.  by  Ministry  of  Micro, Small &  Medium  Enterprises (MSME), Govt. of  India, An ISO 9001: 2015 Certified Organization,ISO 14001:2015 Certified  Institute, Member  – National  Safety Council of  India. The NCFSE is a   leading brand of Fire Fighting Training in the World. We provide the best training to ensure your teams have the knowledge and confidence to respond effectively to an incident.
This will help you to save lives, protect assets and maintain business operations in an aggressive way NCFSE offers the 10 years of expertise training experience in supporting fire teams in the industrial, aviation's,  offshore, marine and civil defense sectors. We have over best training simulators to guarantee latest, challenging and live exercises for students. These give you the propellant to any kind of fire fighting situations. We are providing practical training; you can develop, test and accredit your teams which reality suite to embed the understanding and application of incident command capability. We deliver accredited and tailored courses to meet your needs now and in the future. Your teams will stay in our onsite accommodation for a convenient, immersive, firefighter-only learning experience. Our Campus located at IMSR ,Sakkardara , Nagpur-440024 with easy access by road, rail and air. .
Why Choose Us?
WHY we choose carrier in fire and safety. Because first of all it is rare field of study which students are unknown about what it is. If you tell anybody parents, they told you are there really a course in fire and safety.
Just ignore it, although they heard from anyone they don't believe that is not a cup of tea. It will take decay to aware parents and their child. Now for your information, you go anywhere in industry they first fill up the manpower of fire and safety personnel. Different post are there like fireman, fire supervisor, leading FM, fire officer, fire manager etc. having different qualification and salaries. It is mandatory by Govt. rule every industry have to maintain their manpower in fire and safety first.
So this is why we get a job easily. Even those are matriculate, intermediate, or graduate everybody can do this course accordingly and will get a job to their performance level. Providing certification is not a tough job but it is necessary to give effective training & practical. Students have to choose a well training school for their level of study..